BUILDING INCREDIBLE FUTURES
What are we about?
We're a market-leading recruitment powerhouse for top tech talent, powered by the passion of more than 200 people across 9 cities worldwide. We're home to two specialist brands, Austin Fraser and Austin Vita, and together we're on a mission to build incredible futures and connect our clients with business leaders in the United Kingdom, Germany and the United States.
Our mantra "Earn it, Own it, Love it" is what gets us up every morning and drives us forward to becoming a challenger brand in every city we set our foot in.
Imagine what we can achieve with YOU on board!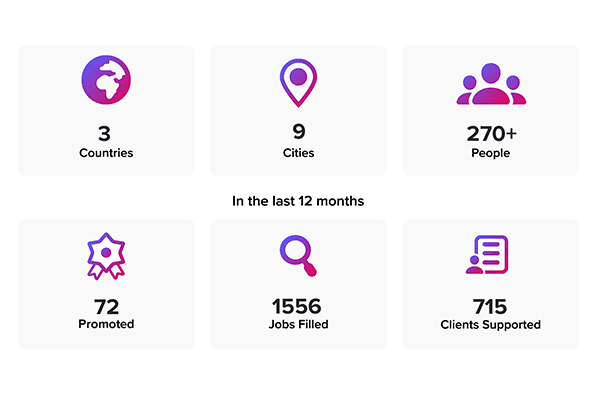 Pete Hart
CEO
Alice Scott
Chief Operating Officer
Jacob McCulloch
Chief Revenue Officer
Susi Krieg
Managing Director - Germany
Ash Dunbar
Managing Director - UK
Tom Chapman
EVP of AF USA and AV Global
Richard Stenson
Commercial & Legal Director
Hannah Howe
People Director
Amy Williams
Head of Performance Development (Global)
Ksenia Molodych
Head of Marketing and Revenue Operations
Dan Hutchins
Finance Director
Join the team!